Goecke, Linville Enter 10th Region Basketball Hall of Fame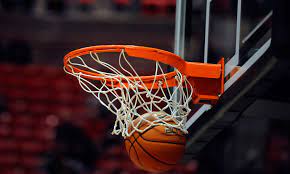 ---
In recent weeks, the Veteran's Committee of the 10th Region Coaches Association announced its 2023 hall of fame selections and Augusta had two individuals enter the hall of fame.
Joe Goecke attended Augusta High School from 1957-1961. He graduated in 1961 as the all-time leading scorer for the Augusta Panthers after scoring 1324 career points, a total that still stands in the top 10 for boys varsity basketball. He averaged 25.3 points a game his senior year, while also being a strong rebounder for the Panthers. He once scored 62 points in a game his senior year, which still stands as the all-time single game high in school history. During that game he scored 45 of those points in one half of the game. This performance ranks 4th all time in KHSAA history. Joe was recruited by the Legendary Joe B Hall to play in college.
Chris Linville played for Augusta High School from 1989-1992. He graduated in 1992 as a top 5 scorer in program history with 1346 career points. He was a three-year starter as the point guard for the Panthers. He had an outstanding senior season where he averaged 24.4 points a game to lead the Panthers in scoring. He had a game high 41 points against Lewis Co. in the Bath Co. Invitational his senior year.