Augusta Track Sets Records at Indoor State Meet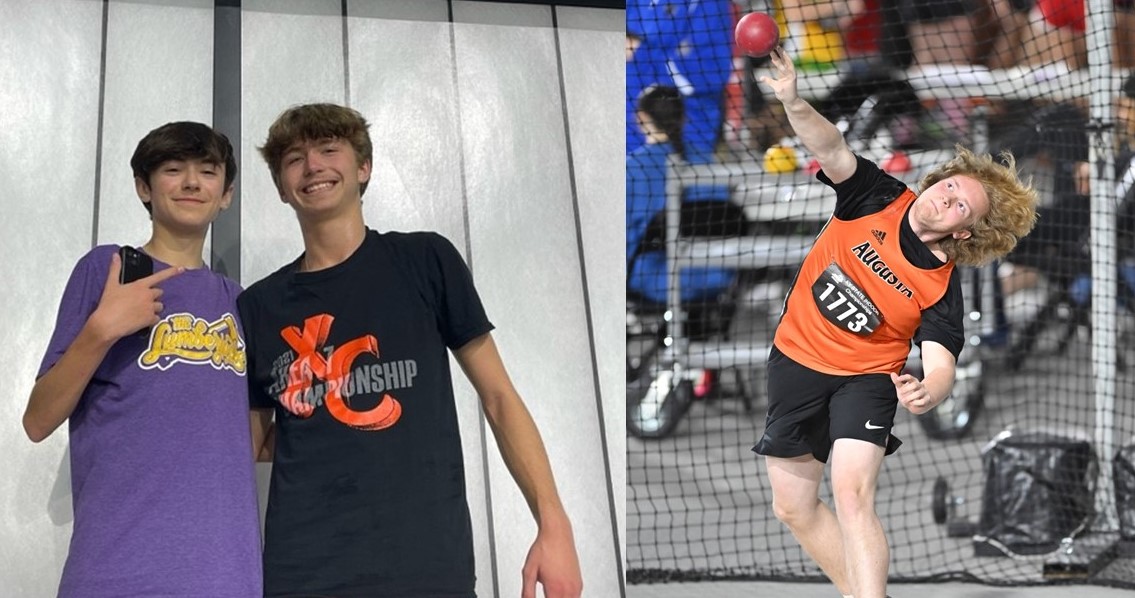 ---
Sunday, March 05, the Class A Indoor State Track & Field Meet was hosted by the Kentucky Track and Cross Country Coaches Association at the Norton Healthcare Sports & Learning Center's indoor track facility in Louisville.
Because there are no regional meets for indoor, athletes don't have to qualify for the indoor state meet. Each school can enter two athletes in each event. The only exceptions are the 4 x 800 M Relay and the 3000 M Run, where only the top 12 teams/athletes from the indoor season are invited. Augusta had three high school athletes competing.
There were 47 boys in the 1500 M run. Bryant Curtis ran 4:25, finishing 7th. Grayson Miller ran 4:34. It was the first time either athlete had ran the 1500. Had they run 100 meters further for the traditional 1600, the time for Curtis would have been approximately 4:44, while Miller's time would have been about 4:54. That would have been solid personal bests for both athletes.
Both Curtis and Miller had one of the top 12 3,000 meter times in the state in Class A and qualified for that event. Miller finished 8th, running 9:38, a 23 second PR. Curtis was in next, running 9:47, a 27 second personal best.
"I was really pleased with both Grayson and Bryant's performances," Augusta Coach Tim Litteral said. "They were up against some really good competition that helped push them. In the 3,000, it was one of those milestone runs, with both getting sub-10:00 for the first time, and they did so comfortably. They made great progress this indoor season and ended on a really positive note, and I'm looking forward to see them continuing to progress in the outdoor season."
In the varsity boys shot put, Braydon Appleman set a new personal best and a new indoor school record throwing 41 feet – 7.5 inches. He placed 6th out of 46 throwers.
"Braydon was a little off on his first two attempts, but had a really good third throw," Litteral said. "He broke 40 feet for the first time, an important milestone for throwers. He's made good strides during indoor season and we expect to continue to see that improvement during outdoor."
With the indoor season now concluded, the sole focus will be on the outdoor season. Augusta will open its varsity outdoor track season at the Bracken County Border Clash on March 25.
Photo of Braydon Appleman by John Collins.